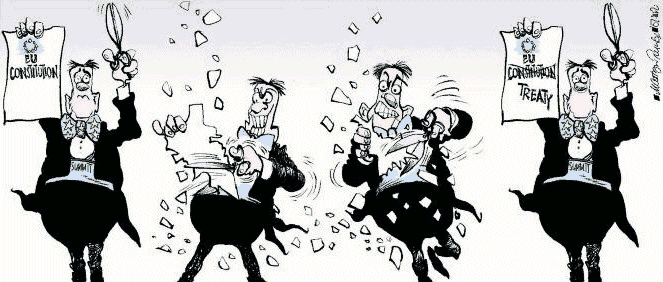 POLL FOR THE BBC'S DAILY POLITICS SHOW
"Should Britain leave the EU but maintain close trading links?"
Yes – 55%
No – 41%
"Does the current economic crisis make you more keen for Britain to join the euro?"
Yes – 31%
No – 64%
"Should there be a referendum before any further transfers of power to the EU?"
Yes – 84%
No – 13%
Hat-tip
Brusselswatch
for compiling figures (well, rather me copying and pasting but hey at least I gave the source).